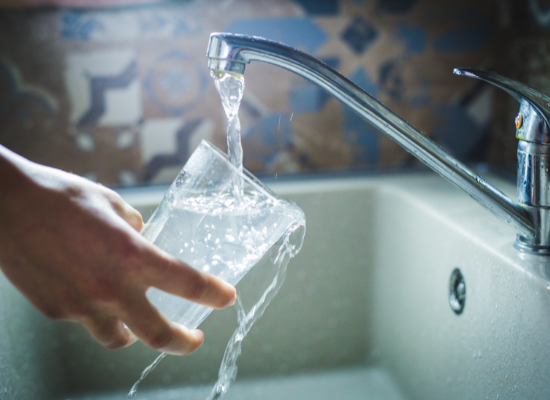 Smell of chlorine
If you start to smell chlorine in your water,  that means your water filter is not doing its job right and might be due for cleaning or replacement.
Fluctuating water pressure
Slow water flow from your faucet water filter could mean filter that's clogged up with contaminants.  Pro tip:  check the surrounding areas for leaks that can also cause low water pressure and contamination.
 Cloudy water
Cloudy water is a sign that your filter components are starting to fail and need replacement.