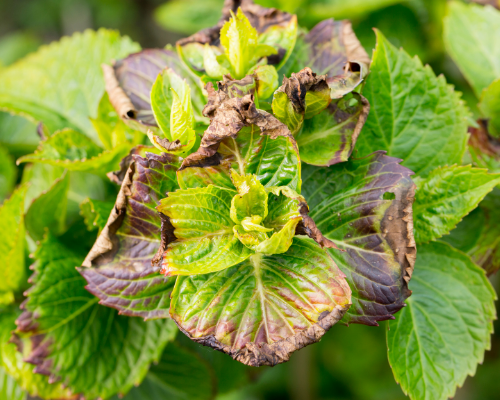 Tap Water Composition
Standard tap water contains chlorine and fluoride. Chlorine is a good disinfectant while fluoride helps prevent cavities.  While chlorine in minute quantities is necessary for plant growth, excessive amounts can injure plant roots and cause leaves to appear burnt or scorched.  Flouride, on the other hand inhibits the process of photosynthesis, thereby causing damage to plant tissues. 
In hard water areas, water is usually softened by treating it with sodium to replace calcium and magnesium which not only causes bad taste in water, but also pose damage to household appliances like dish washers, washing machines, and showers.  Softened water may be good for the household, but it's not the same for plants.
Regularly watering your plants with softened water will result to sodium build up in soil over time.  This will trick your plants into thinking they have absorbed more water than they actually need and will result to dehydration.  Over time, sodium build-up in soil will create a hostile planting environment in the future since the soil will prevent regular water absorption.