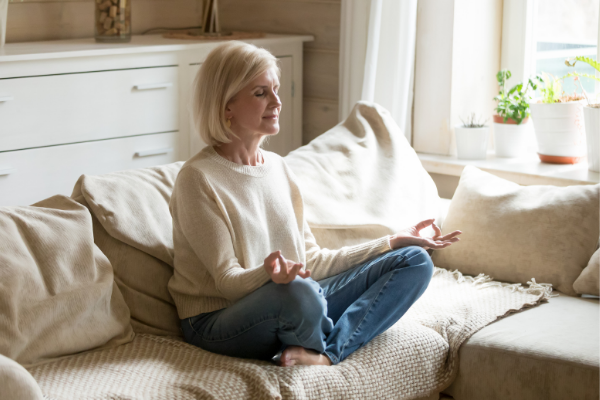 Meditate
Morning is often considered the best time to meditate since the mind is clear and fresh.  Begin with a short gratitude devotion and inculcate a positive attitude that will stay with you throughout the day.  
Some prefer to meditate after getting home from work, especially if your job is physically and mentally exhausting.  Meditation is an excellent way to relieve the tension that has built up in your body during the day; and it also creates a healthy boundary between work and personal life.  Meditation allows you to compartmentalize life's issues so one doesn't affect the other aspects of you life. 
Before going to bed, take a few minutes to clear your mind and praise yourself for all your accomplishments, no matter how small.  Proudly tell yourself you did well and you can do better tomorrow.