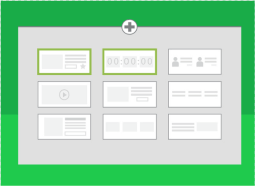 Heat, Light and Electrical Kits
Depending on the variety of fish, a heater may be necessary to maintain water temperature in your aquarium.  Proper lighting, on the other hand, brings out the natural colors of your fish.  Aside from being essential for live plant growth, it allows us to appreciate better the beauty of the world of our fish. 
Tip:  Prolonged lighting may result to excessive algae growth;  therefore, limiting the lighting time of our aquarium to 7 to 10 hours a day by connecting our light plug to a timer solves this issue.