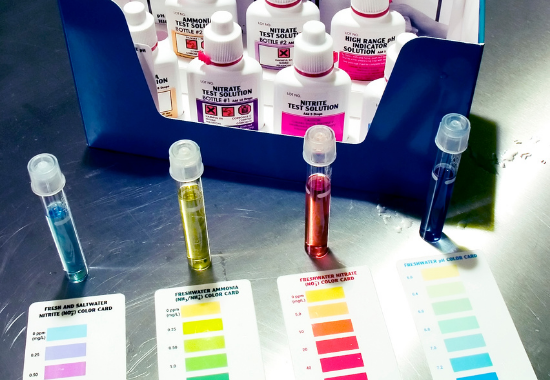 Aquarium Testing Kits
Since one cannot ascertain the quality of aquarium water just by looking at it,  it is imperative that we test the condition of our aquarium water for its vital signs.   Testing our aquarium water is just like doing our own routine health check to detect and prevent possible problems early on.  This goes well before and after changing the water in our aquarium to ensure the right level of pH for our fish.  
There are a number of testing kits in the market.  Choose one that is easy to use and gives accurate test results like SJ Wave's 6-in-1 Aquarium Test Strips with Thermometer which allows you to test the 7 critical elements to a healthy living environment for your aquatic pets.