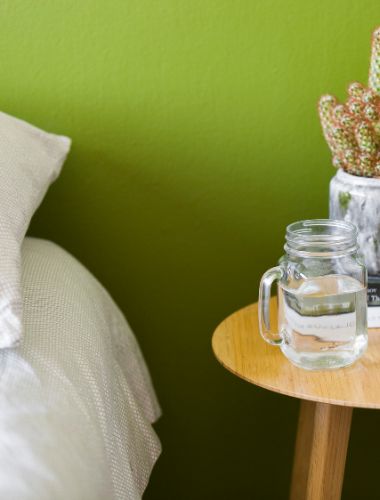 Eat more foods that are high in water
Luckily your body doesn't get all of the water you take in from drinking alone. Lots of delicious fruits and veggies are over 90 per cent of water. Eat more salads with lots of lettuce, celery, and cucumbers, for example. Or pick up a melon next time you're grocery shopping. There are lots of hydrating options that won't feel like a chore to eat.
Drink water as soon as you get out of bed and before you get in
Thinking of drinking water like brushing your teeth, it's a tiny chore we do every day to keep ourselves healthy. If you tie it with your morning or nightly routine, you are more likely to remember and keep to it. 
The best way to make sure you're getting enough water every day is to learn to love it. Once you start feeling the difference, you will never want to go back!