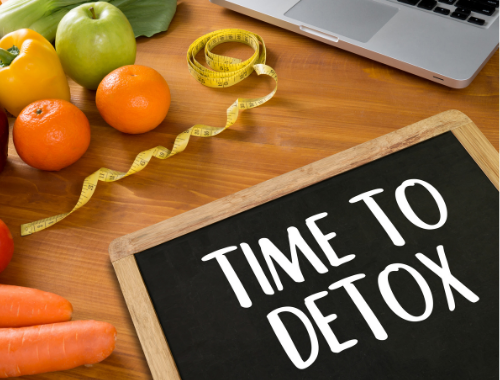 Fall or autumn is the perfect time of the year to slow down and detoxify your system, much like the time of the year when crops are gathered, animals migrate or hibernate, and trees shed leaves.  Days are shorter during fall and people spend more time at home.  It's like the entire ecosystem taking its cue from mother nature to take a break and prepare for the winter months.
In reviving your body system, you not only cleanse your body but your mind as well.  As you know, much of the toxins that have piled up in your guts affect your entire system up to the tip of our nails and hair; because being unwell in one aspect of your health affects your overall wellbeing. 
But what actually happens when you have accumulated so much toxins in your system?  Too much toxins hinders your ability to absorb nutrients, so no matter how much you eat,  it just becomes futile.  Further, it results in the growth of bacteria in your digestive system that opens the door to various health disorders that may affect your physical and mental state. 
That is why it is important to cleanse your system holistically… and fall is the perfect time of the year to do this.  So come winter season, your body is rejuvenated.  But how can you actually achieve holistic cleansing during fall?  Good news! You can start your detox journey while still enjoying your food. Try these simple autumn detox tips: